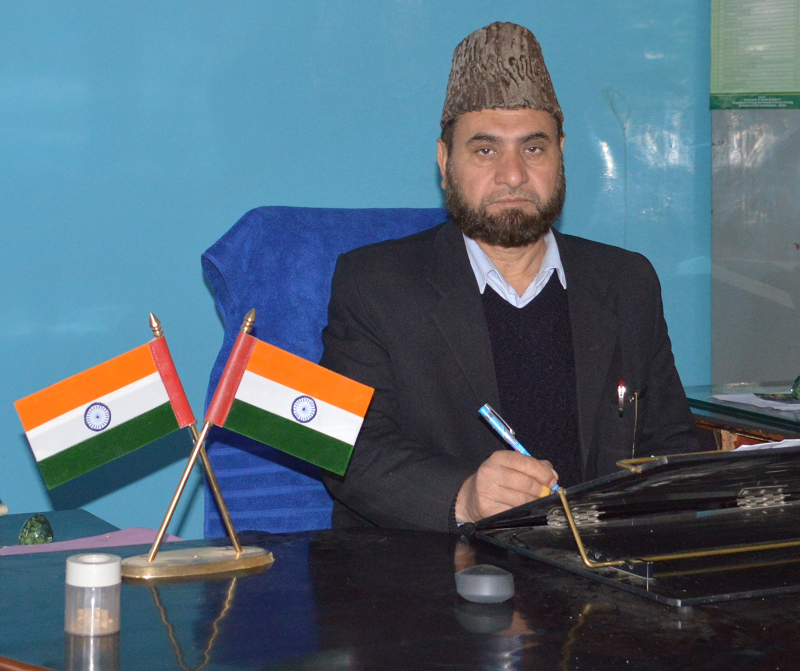 Dear Students!
Education is the learning of facts and the training of mind to think and I believe that education should go beyond four walls of the classroom and help in gradual up-gradation of an individual. It is a brilliant combination of knowledge, wisdom , skill and intellect.
Govt. P. G. College Rajouri is functioning to achieve and fulfil the demand of the present times through escalation and upholding dissemination of knowledge with human values. Also we believe that through education, learning and imparting of knowledge we can lead the forthcoming generations to the highest summit of evolutionary journey of mankind.
Since its inception the college has been continuously progressing and is committed to create name for itself in its efforts to serve the society. The college is blessed with learned, experienced and dedicated faculty along with supporting staff. The college has rich infrastructure which includes smart class rooms, well equipped labs, UGC network resource centre with internet facilities, transportation facility, library, air conditioned multi-purpose Hall, outdoor and indoor games, multi-gym, food courts (canteen) , Post Office & separate hostels for boys and girls on campus.
Govt. P.G. College Rajouri was NAAC "A" Grade accredited. Now SSR has been accepted for reaccreditation Cycle III and the college will be reaccredited shortly. The college follows Choice Based Credit System (CBCS) since 2016-17 academic session. The new system provides an opportunity to choose elective subject from a wide range of elective courses of study. University Grants Commission has granted status of College for Potential Excellence in 2015-16 and has also been considered by DST under Funds for Improvement of Science & Technology (FIST) in the Year 2014.
Dear students! The college dedicates and commits to achieve , sustain and cultivate un-matched excellence in education. Through the commitment and dedication of faculty, staff and students we are progressing to develop this college to become one of the most reputed national institutions of Excellence.